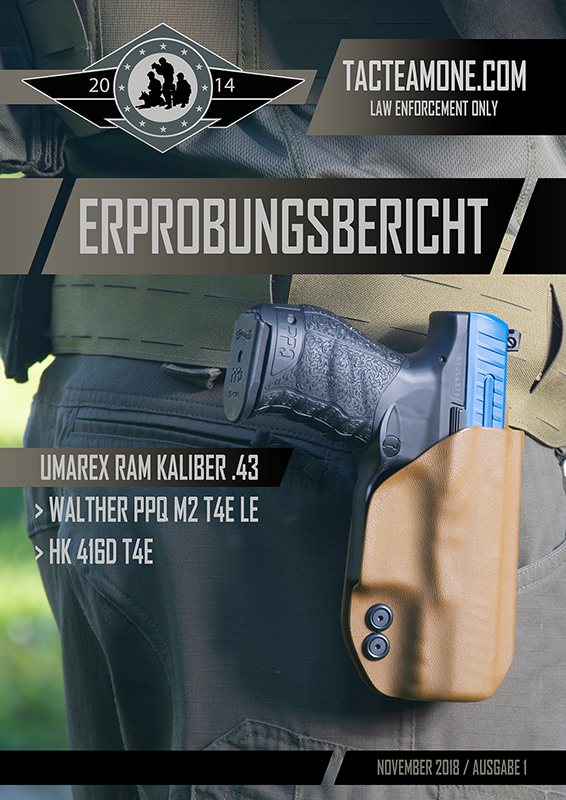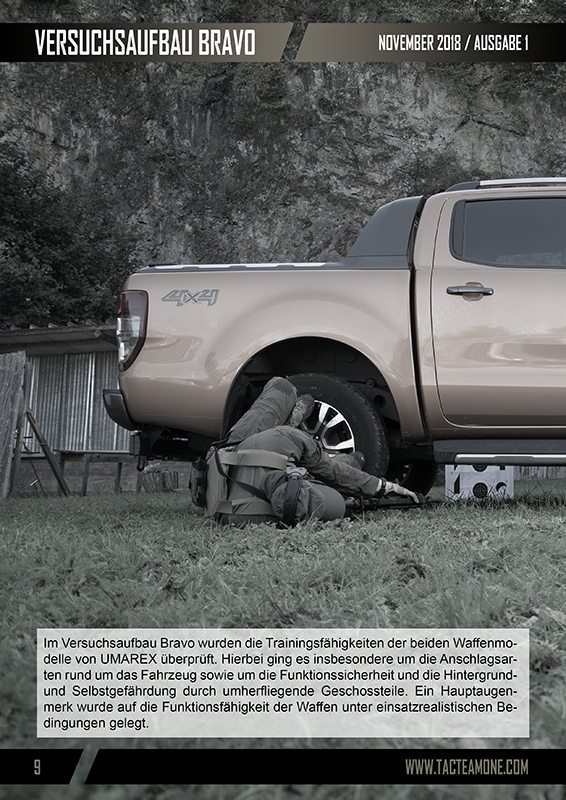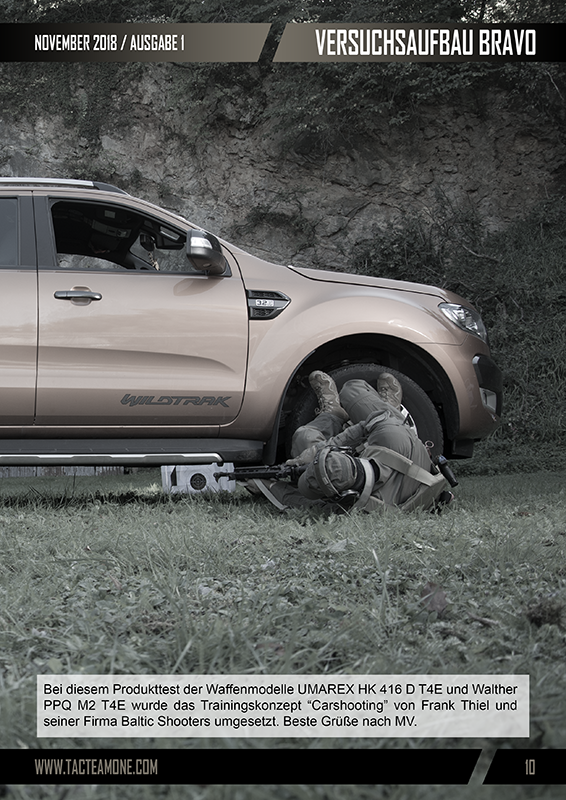 Over a period of 6 months, we were able to test the Walther PPQ M2 T4E and the HK 416D T4E, each in the .43 caliber, extensively. These test weapons were provided to us by UMAREX, which manufactures these RAM (Real Action Marker) weapons.
Download the entire German test report!
[PDF - 7.1 MB]
Über einen Zeitraum von 6 Monaten konnten wir die Walther PPQ M2 T4E und das HK 416D T4E, jeweils im Kaliber .43, ausgiebig testen. Zur Verfügung gestellt wurden uns diese Testwaffen von der Firma UMAREX, welche diese RAM Waffen (Real Action Marker) herstellt.
Laden Sie sich unseren vollständigen Erprobungsbericht herunter!
[PDF - 7.1 MB, DEUTSCH]